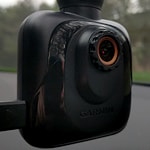 Brustolon Buick GMC believes that the ability to document reckless driving behavior on the roads of Mystic, CT is an important feature of the dashcam. You can submit the footage from your dashcam to the authorities to help serve as evidence of a rogue driver. When driving on the road, you are likely to experience some reckless drivers who are a nuisance and may also endanger the lives of other motorists and passengers.
A dashcam can also come in handy when you want to monitor your vehicle when someone else is driving. Whether it is a family member or a taxi driver, the dashcam will collect the necessary information to keep track of your vehicle's mileage and location. This is important if you frequently lend your vehicle to friends and family.
Traffic and insurance fraud are on the rise today. This will have a negative impact on honest motorists. Car accidents are sometimes deliberately caused by some drivers in order to blame the other and get compensation in the process. A dashcam will help provide a video of what actually happened, hence resolving the case.